YPO Workshop Barcelona June 2022
By Performing Ideas

Date 6th June 2022

Workshop Materials
Here you can find all the artefacts you made during the workshop, along with the videos and other resources.
Below are the results of the brainstormings for the STEEP Analysis, the needs across society in 2030 and the main challenges facing YPO strategic partnerships in 2030
Below are the recordings of the final improvised performances:
Emmanuel's Team
Doug's Team
Julie's Team3
The workshop you did was a (very!) short version of our Moonshot Thinking Workshop. Below you can see the full sequence of exercises that we do over 1-2 days in the complete workshop. Click on the image to go to the online version where you can have full access to the exercises: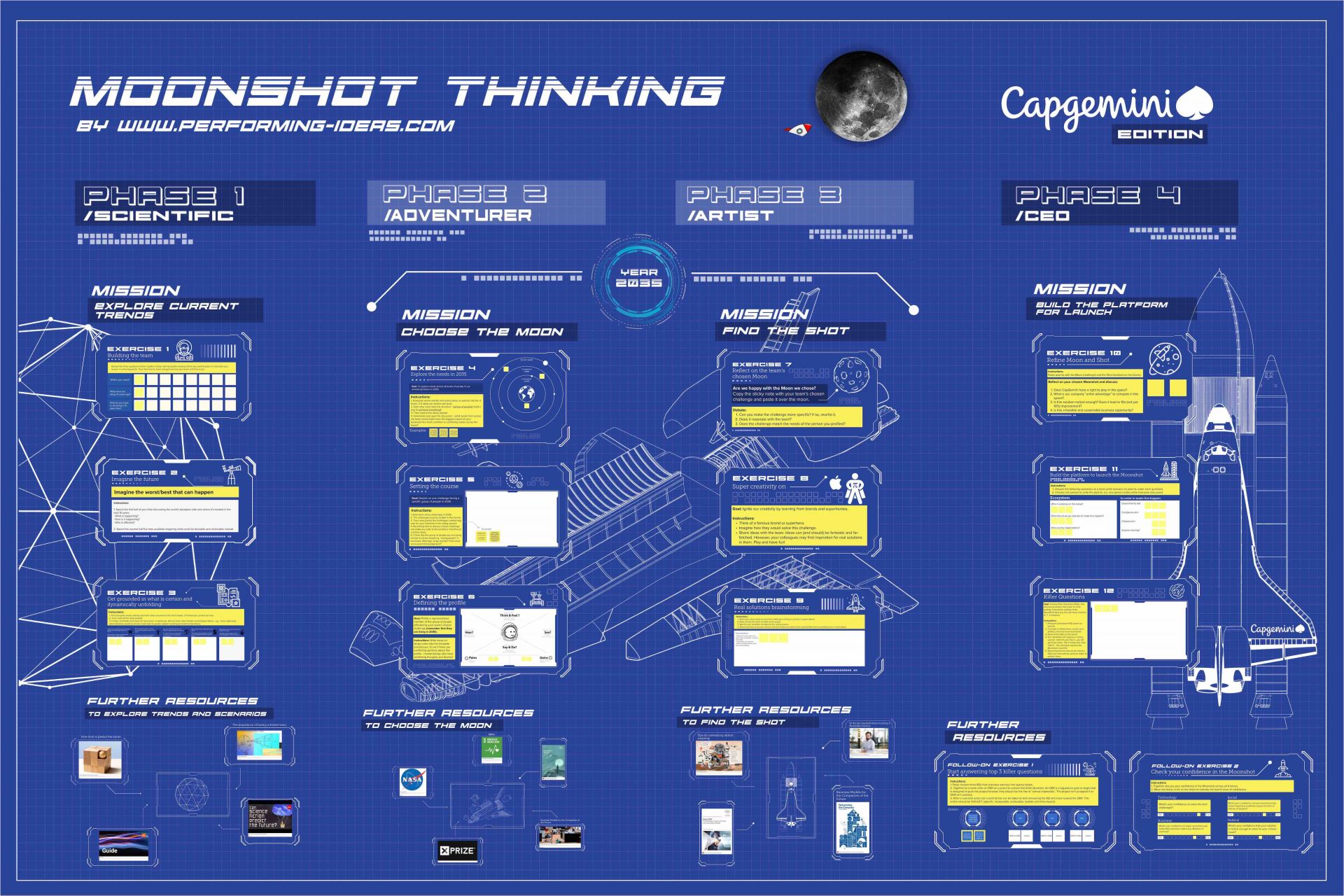 Plan of Workshop
Sign up to our Newsletter

Your Privacy is Our Policy.
Thank you! we will be in touch when new courses become available.
Explore our online courses
Explore our online courses
Since 2011, we have developed and delivered an integrated curriculum of bespoke training experiences for more than 15,000 high-performers, including C-suite executives & senior management teams from the world's leading companies, corporate universities and business schools. We're also proud to train medical doctors, scientists, and humanitarian workers from the world's most respected public institutions and NGOs.

Brian is a leadership expert, I've worked for years and years with leadership gurus from the best business schools, however, I would call Brian a leadership guru. He brings academic knowledge, real content, real experience, all these holistic skills to the table.
Rory Simpson
Chief Executive Learning Officer, Telefónica Group